Delivering excellence in strategic communications, campaigns and public affairs. 
 Bryson Gillette is a minority-owned strategic communications and public affairs firm dedicated to developing effective strategies for companies, causes and campaigns. 
STRATEGIC COMMUNICATIONS
We partner with you to build creative messaging strategies and effective campaigns to achieve your goals – from brand building to crisis communications.
CAMPAIGN MANAGEMENT
We connect issues that matter with strategies that win. We offer a full suite of campaign needs from messaging and polling to budgeting and social media.
ADVERTISING AND MEDIA STRATEGY
We develop innovative advertising and earned media strategies that tell your story, build brand awareness, change sentiment and deliver results.



WE ALL DO BETTER WHEN WE ALL DO BETTER.
– Paul Wellstone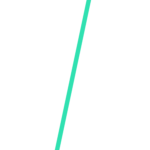 Renowned political and communications strategist and former White House Deputy Press Secretary for President Obama, Bill Burton brings an unparalleled breadth of experience when solving the most complex communications challenges.
Find out more about our team >
LET'S MAKE A DIFFERENCE TOGETHER.
We are here to deliver results. Call us or fill out the form below to get started today.